Grants to K–12 Music Programs
The Women's University Club Foundation offers two levels of funding for Seattle area public schools: the Gendler Grants Program ($5,000 - $20,000) and the Music Counts! Grants Program ($500; occasionally more).
1. The Gendler Grants Program:
The Gendler Grants Program, funded by a bequest from long-time Women's University Club member Natalie Gendler, focuses on funding durable, significant improvements to a school's music program.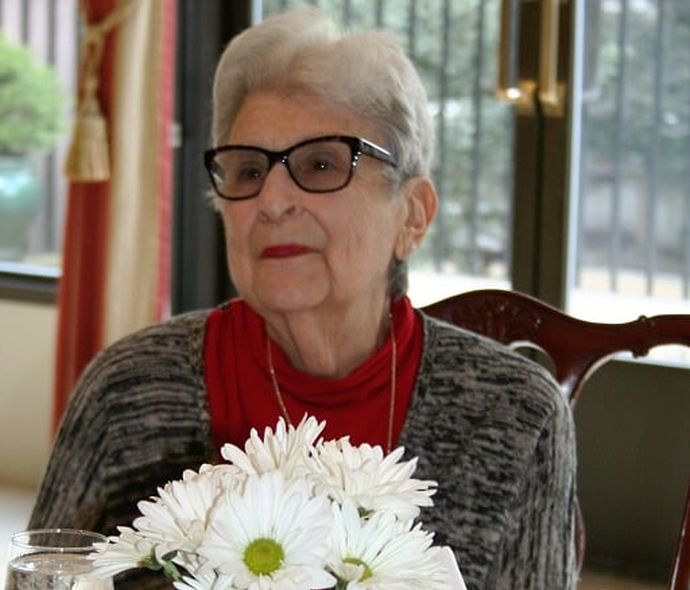 A native New Yorker, Wellesley graduate, and Ph.D. psychologist, Natalie Gendler joined the Women's University Club in 1999. She became a founding member of Music Counts!, where she was impressed by the needs and accomplishments of the students and schools. Music was always a part of her family's life and it was her desire to support students and music. The Natalie Gendler Grants program is her legacy, which continues and extends the work of Music Counts!
The Natalie Gendler grants are directed to low-resourced schools with high diversity in the student body, high percentages of Free/Reduced Lunch, high incidence of homelessness among students, or other indications of significant challenges. Specific categories of fundable improvements to a school's music program can include:
Startup package for a music program in a new or extensively renovated school

Maintenance/upgrade/expansion funding for an ongoing music program

Provision of coaching/tutoring services or other learning support
Teachers can apply for a grant at one of four levels: $5,000, $10,000, $15,000, or $20,000. Each funding level can be received in one year or spread across up to three years.
For more information and application forms, click here:
1) Announcement 2) LOI Guide 3) LOI Form 4) Full Proposal Guidelines 5) Full Proposal Form 6) Report Guidelines
For information on the Gendler Grants recipients in earlier years, click here.
2. Music Counts! Grants Program:
Twelve years ago, the founding mission of the Community Education & Outreach Council was to benefit the needs of the community. The first project the CE&O Council took up was to build a fund to assist struggling school music programs. The joyful sound of young people making good music is incomparable. Making music is exhilarating and is an integral part of every culture. Today's school music programs, however, are being threatened by budget cuts, making it extremely difficult to provide good music experiences for the students. More recently, the effects of covid have taken a significant toll on the music programs in schools.
This Music Counts! program has grown from 5 grants awarded in 2011 to over 30 grants awarded annually. Grants for up to $500 (occasionally more for special projects) assist in supplying basic classroom needs such as sheet music, instrument repairs and accessories, educational materials, coaching, and purchase of instruments (xylophones, ukuleles, cajons, drums & percussion instruments, among others).
Each year in May, the CE&O Council hosts a Music Counts! Fundraiser to raise additional funds for this worthy cause. The CE&O Council thanks you for your support and urges you to think of music teachers you may know who could use financial help and encourage them to apply for a grant.
The current school year (2023-24) cycle of grant applications opens in September 2023. The final deadline for receipt of applications is January 12, 2024. Next year's applications will open in September 2024.
To download the application form, click here