Gendler Grants Recipients
2020-2021:
Mark Edgbert
Music Teacher, Rising Star Elementary School
Seattle Public School District
Grant: $15,000
Mark Edgbert is a music teacher with over twenty years of experience teaching music to K-5 students. When the Rising Star at African American Academy music position opened, he felt it was his opportunity to teach a diverse population of Seattle students that were close to his home. He applied for the position "school-site unseen" due to Covid-19 closures. He is excited about working and creating rich musical-arts lives for the Rising Star students whom he has mainly met through a computer screen or a car window.
The Rising Star K-5 school is a Seattle Priority School, a community that lives and functions with behavior expectations known as the "Firebird Way." The "Firebird Way" creates an environment where students and staff are Safe, Caring and Responsible.
The Gendler Grant will be used to purchase African tubano drums and supporting percussion instruments for up to 30 students and Zimbabwe style marimbas and xylophones. These culturally related instruments will enrich the musical lives of the students and allow them to shine brightly for themselves, their families, their school and their city community. They will use the "Firebird Way" to provide loving care for their instruments and the instruments will provide decades of learning and musical pleasure for thousands of students in the future.
The goal is to foster the inception of and return to high quality school performance groups at Rising Star and to someday have students perform at the Women's University Club.
Katherine Lenoue
Music Teacher, Rainier Beach High School
Seattle Public School District
Grant: $20,000
Kathryn Lenouse is a graduate of Western Washington University with a Masters Degree in Music Education from Florida State University. She has extensive multi-cultural experience teaching music in four countries outside of the United States and is an accomplished pianist and vocalist. She teaches choir, band, keyboard, guitar, hand-bells, marimba, world drumming, music theory, and performing arts.
Most of the students entering Rainier Beach High School do not have experience in band, orchestra or choir. A marimba class will support an entryway to instrumental music, provide instant musical gratification and a pathway to excellence. Marimbas are durable instruments that can be played outdoors, at athletic events, assemblies and community events. Music benefits brain development and marimbas will also help special needs students actively participate in musical activities.
The goal is to provide a lasting improvement to the music program at Rainier Beach High School for all students.
Robert Morgan
Music Advisor, Secondary Academy for Success [SAS]
Northshore Public School District
Grant: $20,000
Robert Morgan is a math teacher and music advisor at the Secondary Academy for Success. The SAS is a public alternative high school in Bothell, WA that employs an unorthodox approach to learning. Part of that approach includes a unique student–run music program.
The Gendler Grant will be used to hire local jazz and rock star musician RL Heyer. Heyer has been instrumental in keeping music students connected to SAS. As a professional and versatile musician he works with the students as a singer, songwriter and guitarist. Other professional musicians will periodically be hired to help students with vocal lessons, writing lyrics and audio productions.
The Grant will also help repair current instruments, buy new ones and purchase computer software to augment virtual learning during this time of COVID-19 and beyond.
The goal of this music program is to motivate students to attend and work hard at school, to build confidence, to learn to support each other as a team and to provide healing to survivors of trauma.
2019-2020:
Amy Stevenson
Instrumental Music Director, Lynnwood High School
Edmonds School District
We are delighted to announce the winner of the first Gendler Grant, Amy Stevenson, Music Department Chair at Lynnwood High School. Her successful grant, which will run for two years, focuses on expanding her school's professional coaching program and enlarging the music library to include more women composers and composers of color.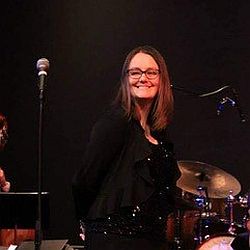 Amy Stevenson, a Seattle native, began her musical studies in a 4th grade pull-out program, on the stage at Bagley Elementary, a Seattle Public School. After graduating from Lynnwood HS she attended Berklee College of Music (Boston) as a trumpet principal, graduating in 2002 with a degree in Music Education.
Since the fall of 2002 Amy has been the Instrumental Music Director at Lynnwood High School, her alma mater. The program began with only one instrumental music teacher. The band program has doubled in size and the orchestra program has more than quadrupled in the last 18 years. Now the program has two full time positions. Amy currently teaches Jazz Ensemble 2, Concert Band and three orchestra classes each day.
During her time in the Edmonds SD she has also taught HS Leadership/ASB, General Music K-2, Beginning Strings, and Steel Drums.