The Gendler Grants Program first awardee:
Amy Stevenson 2020-2022
We are delighted to announce the winner of the first Gendler Grant, Amy Stevenson, Music Department Chair at Lynnwood High School. Her successful grant, which will run for two years, focuses on expanding her school's professional coaching program and enlarging the music library to include more women composers and composers of color.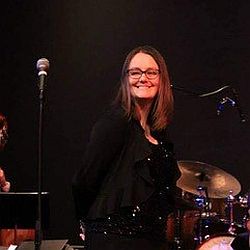 Amy Stevenson, a Seattle native, began her musical studies in a 4th grade pull-out program, on the stage at Bagley Elementary, a Seattle Public School. After graduating from Lynnwood HS she attended Berklee College of Music (Boston) as a trumpet principal, graduating in 2002 with a degree in Music Education.
Since the fall of 2002 Amy has been the Instrumental Music Director at Lynnwood High School, her alma mater. The program began with only one instrumental music teacher. The band program has doubled in size and the orchestra program has more than quadrupled in the last 18 years. Now the program has two full time positions. Amy currently teaches Jazz Ensemble 2, Concert Band and three orchestra classes each day.
During her time in the Edmonds SD she has also taught HS Leadership/ASB, General Music K-2, Beginning Strings, and Steel Drums.